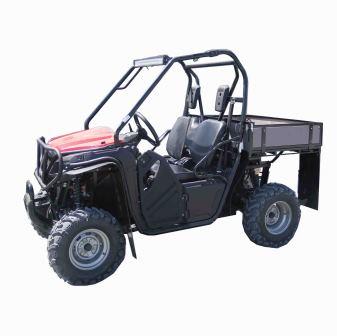 Honda Pioneer 500 Flat Deck
Product Code: HP510
Range / Make: Honda Pioneer 500
Honda Pioneer 500 Flat Deck

The best Flat Deck available for the SXS500! Just like a Flat Deck on a UTE, you can drop the sides and remove them if need be, or drop just the tail gate if that's all you need, giving you a range of options of what can be carried around.
1400mm x 850mm Deck size (1350x800 approx. inside)
The existing carrier needs to be removed, and this Deck attaches straight to the framework of your SXS500 - super strong! The measurement from the ground to the Deck is 950mm with the tail gate down.
Anti-rattle catches on all four corners, and the steel frame work can be powder-coated or galvanised - you chose!
Marine grade ply is used on the sides and base, the sides are stained and the base of the deck can also be stained if requested.
Supplied with front mudflaps, and mounting brackets have been incorporated into the rear of the tray to fit rear mudflaps (rear mudflaps not included)
MADE IN NZ!
$1,799.00 NZD inc GST + Freight
Print
Email a friend
---